BackplotX "eXtended support" for editNC

BackplotX is powered by Re-Post technology to add eXtended support to your editNC. BackplotX is seamlessly integrated into editNC11 to provide eXtended support for machine code that is not presently not supported, error reporting, automated dxfout, and useful utilities! BackplotX is priced at $100 US and includes access to library machine templates.
BackplotX "Machine Template Libary" includes templates for most machine tools: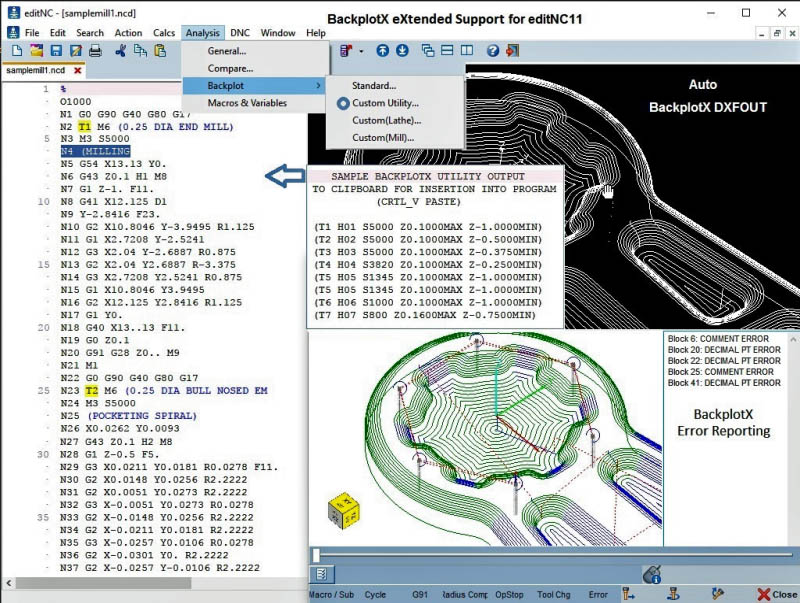 Note:

We are in the constant process of updating

the BackplotX machine and utility template library. Call or email for availability and specific details!

Email your BackplotX Machine Template Request for no cost consideration, to
sales@ebair.com
. Be sure to include your machine information, including machine type, manufacturer, controller, gcode & mcode list, and a sample program(s).
For latest release g
oto downloads page